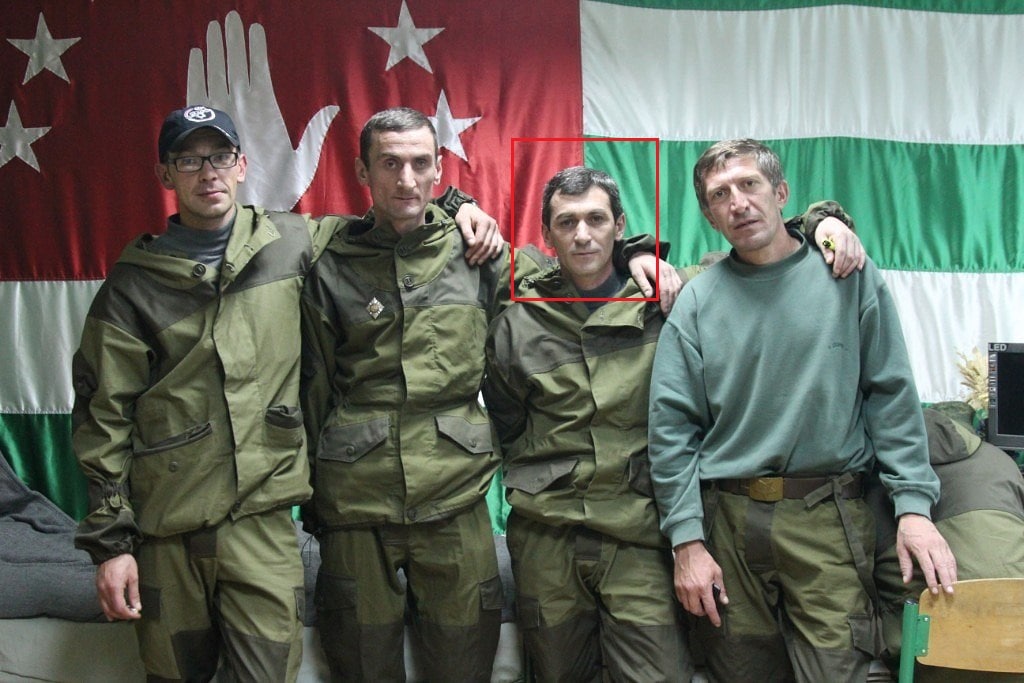 Four Abkhaz volunteers fighting on the Russian side have been killed in Donbas. The identities of at least three of them are known, although the Abkhazian Telegram channels report on the death of four. There are also unknown number of wounded.
Volunteers from Russian-occupied Abkhazia died near the town of Avdeevka, where fierce fighting is raging as Russian forces don't spare efforts, and evidently soldiers, to take over the strategically important town in the vicinity of Donetsk. There are no reliable reports on the details of their death.
The dead – Adam Lagulaa, Matbey Abijba (pictured, second right) and Dmitri Tsvizhba – were enrolled in the Pyatnashka volunteer battalion, which has been fighting in Donbas since 2914. It was set up by Akhra Avidzba, an ethnic Abkhaz resident of the Russian city of Sochi who later stepped down. This battalion unites volunteers of different ethnicities, including Abkhazs and Ossetians.
Aslan Bzhania, the leader of the Sukhumi regime, issued an order for the immediate return of the bodies to Abkhazia, however Russians have not even recovered the dead from the battlefield, reports Apsnipress, official agency of the separatist regime.
Earlier, four volunteers from Abkhazia died in Ukraine – Akhra Kirkinadze, Artur Kirkinadze, Laurent Smyr and Beslan Tapagua.