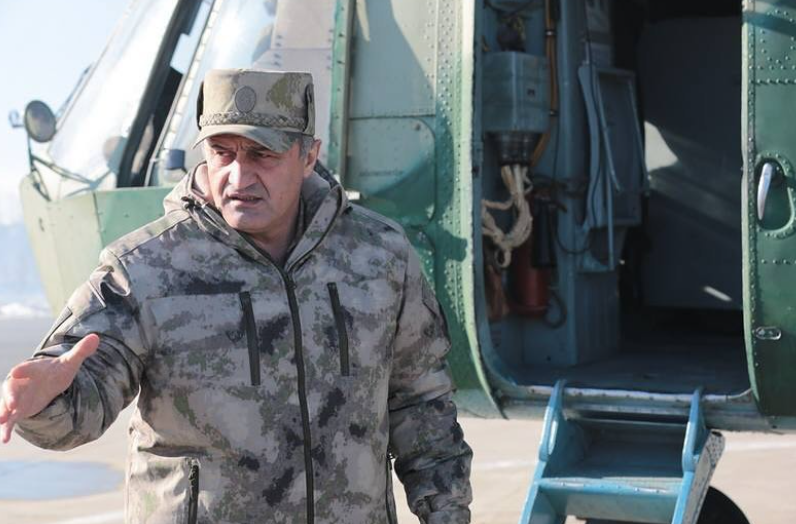 TBILISI, DFWatch –1,100-1,200 volunteers from South Ossetia are fighting on the Russian side in Ukraine, said Anatoly Bibilov, Deputy Commander of the Volunteer Assault Corps, in an interview with Russia's state news agency RIA Novosti.
Bibilov, who served as president of South Ossetia's puppet regime from 2017 to 2012, claims that VAC, which encompasses all volunteers fighting on the Russian side, has the highest percentage of South Ossetians among foreigners.
"There are more residents of South Ossetia in our corps in percentage terms [compared to other foreigners]. Now there are 1,100-1,200 of them, but their numbers increase constantly," Bibilov said.
Such "enthusiasm" he explains by the fact that in the 2008 war, as well as in the 1990s conflict, Russia helped South Ossetian separatists, and in the 1920s saved it from "actual genocide".
Volunteer Assault Corps militia is fighting on different fronts, but most of them are participating in the Bakhmut operation. He says that citizens of Latin American countries, France, Spain, Italy, Serbia and other states, as well as residents of former USSR and even prisoners released in exchange of amnesty serve in the corps. However, he refrains from revealing the details.
"The VAC unites volunteer units that previously carried out tasks separately. Some of them have already become full-fledged brigades. Their efficiency has increased significantly," he said.
Regarding Georgia, Bibilov says the only thing left for Tbilisi is to recognize the independence of South Ossetia and Abkhazia; PM Irakli Gharibashvili pursues a pragmatic policy, however does not give up claims to Abkhazia and South Ossetia, "knowing well that they will never return."
"It seems to me that he has already come to terms with the inevitable, but so far he lacks the political will to publicly admit it," Bibilov said.