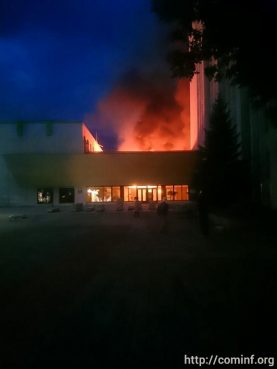 TBILISI, DFWatch–The building of de facto president's administration in South Ossetia caught fire on Wednesday, destroying about 140 square meters.
The fire took place on August 8, on the 10th anniversary of the five day Russo-Georgian war, which claimed hundreds of lives from both sides.
Breakaway authorities had to mobilize all fire trucks in Tskhinvali and managed to extinguish the fire just in the wake of events held to commemorate the war.
The exact cause of the fire is not known at this time, but it seems to have been connected to a failure of an electric cable in a new conference hall.