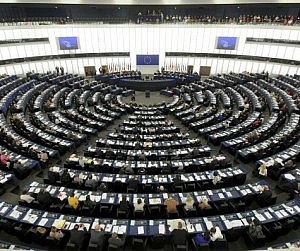 TBILISI, DFWatch–A committee in the European Parliament will discuss today whether to offer visa-free travel to the Schengen area for Georgian and Ukrainian citizens, as well as citizens of Kosovo.
Claude Moraes, head of the Civil Liberties, Justice and Home Affairs Committee (LIBE), spoke to Georgia's Public Broadcaster about the expected vote later today, after listening to a report on visa liberalization written by Mariya Gabriel.
Moraes said he didn't want to speculate about the ballot but that there is a generally positive attitude in the committee, but there is a possibility that one or two states may raise some issues, as usual.
Johannes Hahn, EU's enlargement commissioner, in an interview with Radio Liberty on September 3 expressed belief that Georgia and Ukraine are going to get visa liberalization with EU in 2016. For this to happen, the EU parliament and council must each approve the plan, which EU sources RFE/RL spoke to believe will happen in October or November, with visa-free travel coming into force some time in winter.
In June, EU leaders put the brakes on visa liberalization amid a migrant crisis with over a million people arriving last year. In Georgia's case, Germany voted against, fearing a rise in crime based on police reports about burglar rings organized by Georgians. Also France and Belgium voted against.
Over the summer, EU put in place a more effective suspension mechanism which countries may use if the use of visa-free travel gets out of control.
German foreign minister Frank-Walter Steinmeier said in July that he believed the visa issue would be solved in Georgia's favor by the second half of September.
Some think it will benefit the ruling Georgian Dream party if the visa issue is solved before the parliamentary election on October 8.