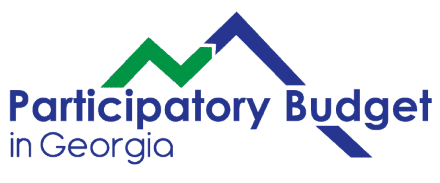 The Other Space Foundation and DF Watch invite journalists to participate in the contest 'Leaders of Participation' for the best journalistic work about participatory budgeting in the context of participatory democracy in Georgia.
The aim of the contest is to promote participatory budgeting and to increase the interest of Georgian journalists about issues related to participatory democracy, such as new democratic mechanism, citizen activism, cooperation between local authorities and citizens, and others.
The written or audio-visual work must be published by a Georgian news outlet (newspaper, online edition, radio, TV, etc.) between 1 July and 31 August 2016 in English, Georgian, or Russian. Works published in Abkhaz, Armenian, Azerbaijani, or Ossetian can be translated to one of the three above languages and submitted for the competition.
The result of the contest will be announced in Tbilisi on 9 September 2016 during the debate 'Why do we need participation? How and why should we introduce participatory budgets in Georgia?'
The winner will receive the main prize in the form of a five-day trip to Warsaw to participate in the conference 'The Culture of Participation' together with a study visit, which will be held on 17–24 November 2016.
Please submit your work together with your name, surname, date and place of birth, citizenship, employer, and contact information at konkurs@onecaucasus.org before 31 August 2016.
Please consult the detailed rules of the contest before applying at dfwatch.net/konkurs.
 Participatory budgeting in Georgia
Participatory budgeting is a form of participatory democracy in which ordinary people decide how to allocate part of a municipal or public budget. The first case of participatory budgeting was initiated last year in Marneuli municipality by the Other Space Foundation and NGO One Caucasus. Find out more about the project here: http://www.onecaucasus.org/marneuli-participatory-budget
This year, twelve municipalities of seven regions of Georgia will try to implement participatory budgeting: Ozurgeti in Guria, Kharagauli, Sachkhere, and Tskaltubo in Imereti, Lagodekhi in Kakheti, Bolnisi, Marneuli, and Tetritskaro in Kvemo Kartli, Oni in Racha–Lechkhumi–Kvemo Svaneti, Tsalenjikha in Samegrelo–Zemo Svaneti, and Gori (city and municipality) in Shida Kartli.
The mechanism of participatory budgeting has been widely used throughout the world, including 150 cities in Poland. Implementation of participatory budgeting provides the following effects:
Municipal governments receive more information about and improve their understanding of the needs of the citizens;
Municipal governments save time and finances by optimising municipality activities with an improved prioritisation system and new solutions offered by citizens;
Prevention of conflicts between the citizens and the local authorities;
Increased confidence between the citizens and the local authorities;
Increased satisfaction of the citizens with the work of the local authorities;
The citizens receive more information about the work of the local authorities and ways to engage in democratic participation.
Contact list
If you want to receive more information about the timeline and planned activities related to participatory budgeting between 1 July and 31 August 2016, please consult a relevant municipal government:
Bolnisi              Tamar Khoperia
+995 599 85 98 67
Gori (city)        Iago Tsiklauri
+995 599 85 84 24
Gori (mun.)     Inga Tarielashvili
+995 599 85 18 19
Kharagauli       Koba Lursmanashvili
+995 595 33 04 88
Marneuli          Teona Tkemaladze
+995 577 16 16 06
Lagodekhi       Nino Gelashvili
+995 599 02 88 20
Oni                  Giorgi Goglidze
+995 599 52 93 12
Ozurgeti          Levan Khantibidze
+995 599 58 75 74
Sachkhere      Levan Bitsadze
+995 551 72 22 11
Tetritskaro       Lela Gigauri
+995 599 52 27 30
Tsalenjikha     Khatuna Tordia
+995 591 91 87 80
Tskaltubo        Pati Gagoshidze
+995 595 90 89 45