The 10th edition of the World Congress of Families (WCF) opened in Tbilisi yesterday, bringing together conservative Christian activists from four continents.
WCF is an American organisation with organises annual conferences in different cities of the world with an agenda to promote policy solutions which focus on restricting rights of women and LGBT persons in order to 'protect the natural family'.
Choosing Tbilisi as a venue for this year's conference was an initiative of Levan Vasadze, the chairman of NGO Georgian Demographic Society 21, who actively opposes policies regarding family planning, up-to-date education methods, and LGBT rights.
The timing of the conference was chosen in a way so it coincides with the International Day against Homophobia and Transphobia (IDAHOT) on May 17.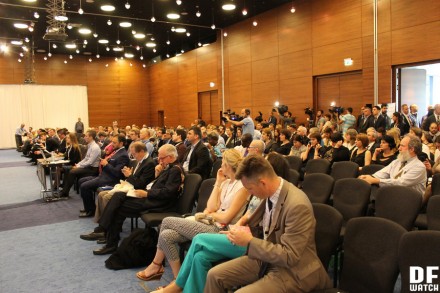 Participants of the conference include Christian and far-right activists from the U.S. and the rest of the world. Politicians and diplomats who are taking part in the conference as speakers include the ambassador of Hungary, Sándor Szabó, leader of the Party of Socialists of Moldova, Igor Dodon, the Polish senator and former MP, Antoni Szymański, and the Italian politician, Luca Volontè. Despite earlier announcements, the French MP, Marion Maréchal-Le Pen is not scheduled as a speaker.
The only Georgian speakers at the conference include the organiser, Levan Vasadze, and the psychologist, Marina Kacharava. The Patriarch of the Georgian Orthodox Church, Ilia II was present on Monday's official opening, although he was unable to deliver a speech, Coda Story reported.
In his speech, Mr Vasadze criticised the former president, Mikheil Saakashvili and the opposition party United National Movement and Western liberal policies.
The conference will last until 18 May.