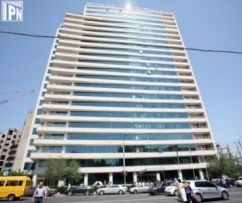 TBILISI, DFWatch–Tbilisi City Council will review the 2014 budget bill on February 12.
The council failed to approve the budget on December 29, and for more than a month, Tbilisi has had no budget. City Hall has warned that it will cause extensive problems for Tbilisians to adhere to the spending limit of one twelfth of the size of last year's budget, set by the rules for what to to when a budget is not passed.
A majority of council members did not vote for the budget presented by City Hall, because the bill in their view was designed to benefit the National Movement party in the local election later this year. City Hall has asked for consultations, but Tbilisi is still without budget for 2014.
On Friday, council members held a meeting with the heads of municipal services to discuss the problems caused by the lack of a budget.
A representative of the Kindergarten Agency spoke about the problem of financing kindergartens in Tbilisi. He said the current crisis budget will be enough to finance them in February, but afterward there will be a problem.
The head of Tbilisi Transport Agency said it will be problem to continue financing reduced transport rates for 600 000 socially vulnerable Tbilisians.