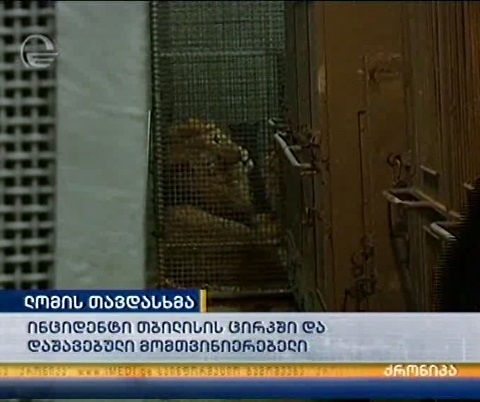 TBILISI, DFWatch–A lion attacked a lion tamer in Tbilisi on Thursday, after the end of the night's performance.
Monday night, a lion tamer from a group of Ukrainian performers entered the lion's cage to do some cleaning, and that was when the animal attacked.
Roman Gurkin, 24, who had been caring for the lion for years, is reported to be in a serious condition and remains in the intensive care unit at the Republican Hospital in Tbilisi.
Thursday night's performance was just over when the incident happened. This was the circus' last performance in Georgia.