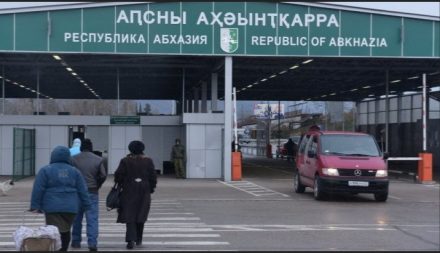 TBILISI, DFWatch–Abkhazia's export of mandarins and other produce has plummeted by 2.7 times, dealing a heavy blow to the breakaway republic's economy.
Local media blame the bad harvest on the spread of brown marmorated stink bug, which has devastated crops also in Georgia.
The separatist agriculture ministry estimates the citrus harvest this year to about 16,000 tons. Compared to last year's 27,000 tons, this is nothing short of a catastrophic yield on produce that is mainly exported to Russia. With the emergence of pests, next year's harvest will likely be even smaller.
Russian media cite data from the customs service in Sochi indicating that in the beginning of the season, tangerine imports from Abkhazia to Russia dropped 2.7 times compared to the same period in 2016.
According to the customs press service, about 1,500 tons of tangerines have been registered at the Adler motor checkpoint this year, while the same period last year this figure reached 4,000 tons.
However, mandarin demand is especially high during the New Year holidays and Sokhumi hopes that demand in the middle of December will increase.
Exports of other subtropical fruits, like feijoa (pineapple guava) and persimmon have both also reached rock bottom after tumbling by about two thirds, local state news agency Abkhazinform reports.