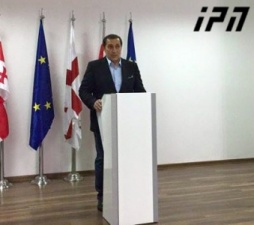 TBILISI, DFWatch–Paata Burchuladze, a world famous operatic bass who recently formed a political coalition with three other parties, said that he asked Girchi, one of the most important parts of his coalition, to leave.
"Bidzina Ivanishvili has devastated the Georgian people," Burchuladze said on the Rustavi 2 program Archevani, adding that he couldn't accept funding neither from Ivanishvili nor from Saakashvili.
When asked by the anchor, who funds Girchi, Burchuladze replied that it was Bidzina Ivanishvili. Hence, he decided to pull out members of Girchi from the electoral list of his coalition "Paata Burchuladze – State for People".
Burchuladze made this decision immediately after finding out who was really financing Girchi, he said.
Girchi ("cones" in Georgian), a party formed by Mikheil Saakashvili's former allies, released a short statement about Tuesday night's split-off.
"Girchi decided to leave the electoral bloc "Platform – Paata Burchuladze – State for People". This is a difficult but necessary decision, because the bloc has serious problems regarding personal relations and management, as well as in financial terms. Girchi is committed to the principles and there is a limit, which we'll never transgress. That's why we made this decision. Unfortunately, Girchi will miss the 2016 parliamentary elections," Girchi's statement reads.
After the merger with Girchi and its allies, several key people left Burchuladze's team.