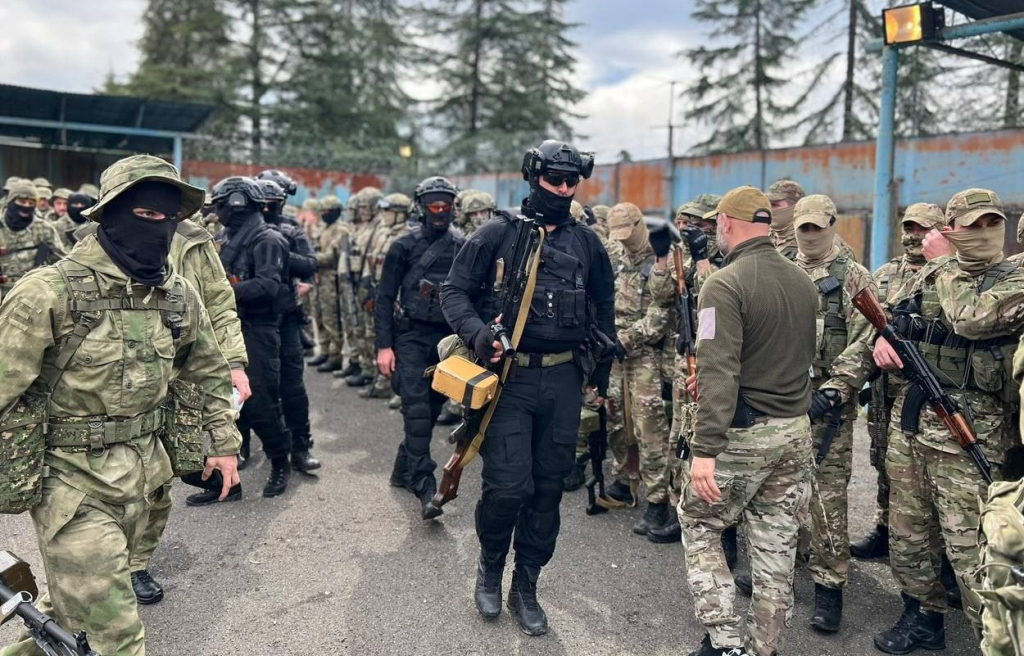 The pro-EU protests in Tbilisi, which forced the government to kill the highly controversial bill on "foreign agents", have triggered a natural hysteria in occupied Abkhazia, where the narrative has stubbornly been spread as if the West is forcing Tbilisi to open a "second front".
As a climax of this hysteria, the military forces of the proxy regime started drills in Gali Monday, in the vicinity of administrative borderline with Georgia proper.
According to Ekho Kavkaza, State Protection Service, State Security Service and the Ministry of Internal Affairs officers take part in the exercises commissioned by Aslan Bzhania, de facto president.
The exercises started March 12 and end on March 14.