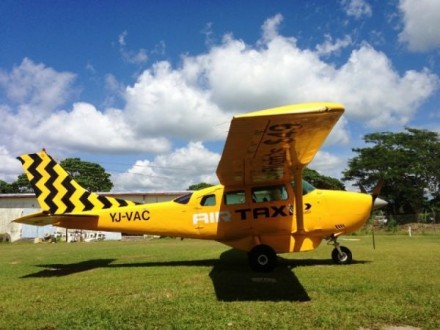 TBILISI, DFWatch–A company in Georgia is offering air taxi services from November this year, taking customers to every airport in Georgia.
The air taxis are run by Adjara Group. Head of marketing and business development Oto Berishvili told DF Watch that the company purchased one plane from the American company Beechcraft. The plane is designed for up to six passengers and will likely go into service in November.
The price for flights is still unknown, but will be announced in October or November.
"Right now we are working on licenses and administrative issues to get permission for flights. After this we will be able to carry out flights to every airport in Georgia: Tbilisi, Batumi, Kutaisi or Svaneti," he said.
The plane will only carry out flights if a company or group of people hires it.
Adjara Group owns several hotels in Georgia – Holiday Inn, Rooms Hotel Tbilisi and Rooms Hotel Kazbegi. They carry out various projects, like construction of Crowne Plaza hotel in Batumi.
There are three international airports in Georgia – Tbilisi, Batumi and Kutaisi; three are local – Mestia, Natakhtari and Telavi.
Information about the air taxis was first reported on Tuesday.