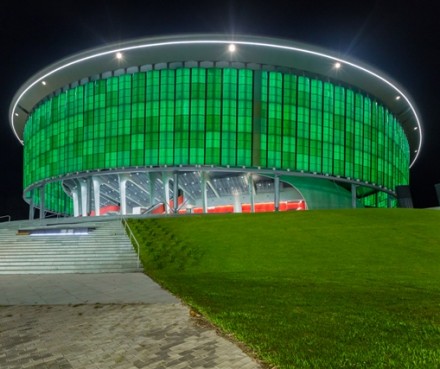 TBILISI, DFWatch–Tickets for an Aerosmith concert in Georgia on May 20 went on sale Saturday and were sold out in three hours. Tickets were bought not only by Georgians, but also customers from neighboring Russia, Armenia, Azerbaijan and Turkey.
Tickets for the concert, which will take place at Black Sea Arena outside of Batumi, went live Saturday morning at 9am Tbilisi time, and by noon almost all tickets were purchased, the Ministry of Economy and Sustainable Development wrote in a Facebook post.
The two websites responsible for selling tickets for the the gig by the legendary American rock group – tkt.ge and biletebi.ge – have no tickets left.
Also in countries neighboring Georgia there was a marked interest in attending the concert, the ministry said, based on data from Google Analytics.
Other data showed that there has been detected an increased demand for Black Sea resort hotels nearby the arena, which is situated near the sea on the road connecting Adjara with the rest of Georgia, 40 km north of Batumi.
The concert is being organized by the Georgian government within the frames of the Check in Georgia project.
For Aerosmith the concert is part of the band's 'grandiose' European tour in 2017 titled Aero-Vederci Baby!
"[The Arena is] equipped with the best technology. The Black Sea Arena is ready to receive world famous stars and performers, together with 10 000 spectators," reads the about section of Black Sea Arena's webpage.