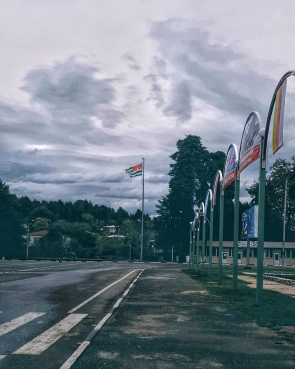 GALI, DFWatch–Sokhumi plans to announce a 20 day quarantine and close Enguri checkpoint, the sole passage between Georgia proper and breakaway Abkhazia, locals familiar with the situation told DFWatch.
Although breakaway officials claim no instances of H1N1 influenza virus have been reported so far in Abkhazia, DFWatch has witnessed at least dozens of instances of flu among Gali residents.
Locals suspect that de facto authorities' true motive for declaring a quarantine is an acute shortage of flu medication.
"The virus is still on the ground, in the Gali area, but now the main problem is not the spread of the virus, it is the absence of medicines for the virus," a Gali resident said.
It is almost impossible to purchase much needed medicines in Gali and even those available cost twice as much as in Zugdidi, the town closest to Enguri checkpoint, she said.
"My kid caught the virus and we had no proper documents and were unable to cross the "border". A local doctor prescribed drugs but we didn't find any of them in the pharmacies in Gali. Then I found a person with proper papers who crossed Enguri and brought drugs back from Zugdidi for up to 300 lari (USD 113)," a Gali resident, another of two minors, said.