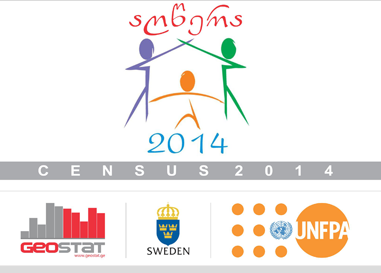 TBILISI, DFWatch–There are 223 deserted villages in Georgia, according to the census conducted in 2014 and published last week by the  National Statistics Office (GeoStat).
In 2002, when the previous census was conducted, there were 162 deserted villages.
The census showed that Georgia's population has been reduced by 15 percent.
There are only 12 villages left in Georgia with more than 5,000 inhabitants. In 2002, there were 28 such settlements.
One of the 12 big villages is Tserovani, which is located on the main road connecting Tbilisi with the country's western districts and comprises a large settlement of internally displaced people from South Ossetia, who fled their homes during the war in 2008.
Today, there are 157 villages with a population of five or less persons. In 2002, there were 74 such villages.
Tamar Chiburdanidze, head of the Demographic Development Foundation, told journalists that particularly concerning issue is that the majority of the territories of Georgia consists of villages, while according to results of the 2014 census, the population in the cities is almost twice that of the villages.
"The number of deserted villages increased from 162 to 233 and we hope that people will now value the recently adopted law about mountainous settlements," she said, adding that the depopulation of villages can be stopped and even reversed.
According to GeoStat's agricultural census, there were 642,200 farms in Georgia in October, 2014. Among them, 640,000 were owned or run by households and only 2,200 were legal entities.
30.9 percent of farmers are women. There are most farms in Imereti (19.6 percent), followed by Kakheti (15.1 percent) and Samegrelo-Zemo Svaneti (13.3 percent).
The majority of farmers have small lands; 77 percent of them own land that is less than 1 hectares (10,000 square meters).
Read the full agricultural census report here.