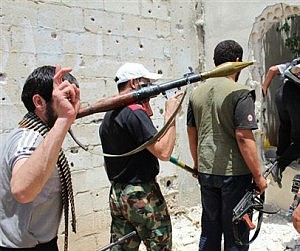 TBILISI, DFWatch–One more Georgian from Pankisi has died in the war in Syria.
Ibrahim Tsatiashvili, 33, left his home village Tsinubani two months ago. His relatives knew he was in Turkey. On Friday, they learned that he had died. It is not yet known whether he died fighting.
Tsatiashvili had a wife and three children. He is at least the twelfth who dies in the Syrian war who has come from Pankisi Gorge, a valley in the northeast of Georgia, on the border with Chechnya.
Mostly young people choose or, as locals believe, are recruited by a certain group, to leave Georgia through Turkey and go to Syria to join ISIS and fight mostly under the command of Omar al-Shishani, real name Tarkhan Batirashvili, who is also from Pankisi and is designated a terrorist by the United States.
Ibrahim Tsatiashvili's brother Jabrail, aged 21, also died in Syria in 2014.
April 2, the two teenagers Muslim (16) and Ramzan (18) left Pankisi without notifying anyone and became fighters in Syria, sending home a picture of themselves clutching machine guns in front of a flag with symbols of the Islamic State. This caused a public outrage, and the Interior Ministry is investigating the case.