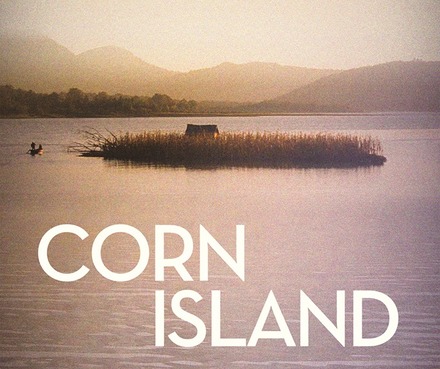 TBILISI, DFWatch–Two Georgian films, Corn Island and Tangerines, the latter of which represents Estonia, are among the nominees for an Oscar in the category foreign language film.
Tangerines is also nominated for a Golden Globe in the best foreign film category.
The other films competing for the foreign language film Oscar are Wild Tales (Argentina), Timbuktu (Mauritania), Accused (Netherlands), Ida (Poland), Leviathan (Russia), Force Majeure (Sweden) and the Liberator (Venezuela).
Tangerines is about events in the 1990s in Georgia's breakaway region Abkhazia, where an Estonian shelters wounded Georgian and Chechen soldiers during that war.
Corn Island is about life close to the Inguri River, where people seek for good soil after spring floods in order to grow corn. With little dialogue, the film tells the story of an Abkhaz grandfather, his granddaughter and a Georgian soldier.
Film critic Teo Khatiashvili tells DF Watch she hasn't seen the complete movies, but some fragments; however she is happy seeing all the feedback about both films and thinks it is very important for Georgian cinematography. For a small country like Georgia she thinks it is a great success and just being nominated is very important.
"The world now knows those two directors for their films," she said, adding that so far she cannot tell if the films have a chance to win, however she thinks that nowadays there is great political influence in many fields, including cinematography and political influence plays a big role.
She thinks Europe might express political support by supporting victory of those films and this can have a good end.
However Zaza Urushadze, director of Tangerines, tells us that politics cannot influence the films' winning chances. He says in both cases for Golden Globes and Oscars there is a group of free film critics who evaluate films and yes there can be a few of them who can vote because of political motives, but generally it's not so. Urushadze cannot remember two Georgian director names being mentioned on the shortlist and this year is a big success for Georgian film industry.
He explained that one country can only present one film, so Georgia presented Corn Island and couldn't present one more. In addition Estonian financing was more and producer of film was Estonian, which is why film presents country of Estonia, but not Georgia.
Giorgi Ovashvili, the director of Corn Island, on the other hand thinks that unfortunately politics influence everything, including films, and European support can make his film more popular, but he cannot say anything new about its chances to win an Academy Award.
"To look at the number of successful films today it is easy to discover political signs there," he tells DF Watch, "But for me politics and art is far from each other."
He says many people try to look for a political context in his film, but for him what is important is to explore the human condition.
Ovashvili also says that being listed among the nine best films is a great success and a dream come true for him.
Corn Island won two awards at the Karlovy Vary International Film Festival and has also won a number of other awards: http://www.imdb.com/title/tt1863192/awards?ref_=tt_awd while Tangerines received two awards on Tallinn Black Nights Film Festival and also other awards: http://www.imdb.com/title/tt2991224/awards?ref_=tt_awd