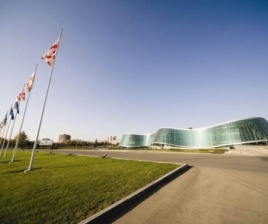 TBILISI, DFWatch–In Georgia, two former officials in the city administration in Old Tbilisi were detained on Monday.
The detained are the former gamgebeli of Old Tbilisi and his deputy. They are charged with illegal participation in industrial activity and money laundering.
The charges are that they manipulated the prices of trees and plants for green areas in Tbilisi through a company called Greenservice Ltd.
Investigators say Lasha Purtskhvanadze and Koba Kharshiladze employed a creative redistribution of shares and used the company for money laundering. Both risk from nine to twelve years in jail.