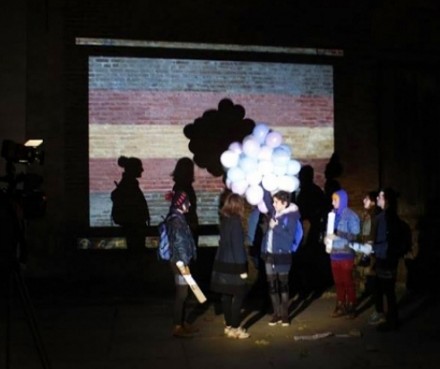 TBILISI, DFWatch–The International Transgender Day of Remembrance was observed in two cities in Georgia on Sunday.
In Kutaisi and Tbilisi, small gatherings commemorated transgender people who have been murdered as a result of transphobia.
The organization Identoba Kutaisi held a small performance in the center of Kutaisi, with participants lighting candles, Radio Dzveli Kalaki writes.
During the performance, there was a screening of short documentaries to commemorate two Georgian transgender women, Bianka Shigurova and Sabi Beriani, who were both murdered.
This was the second time November 20 was marked in Kutaisi.
Organizers and participants criticize the government for not having a proper policy to combat crimes committed on the basis of homophobia and transphobia.
On.ge writes that the day was observed in Tbilisi too. Activists gathered in Vake Park and expressed support for Zizi, a transgender woman who was recently attacked and still is in a coma.