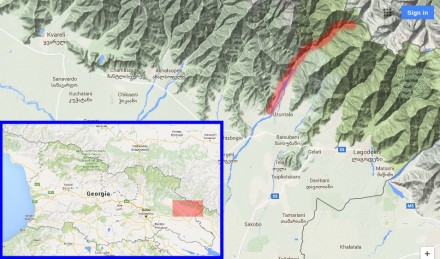 TBILISI, DFWatch–Three hunters who were missing for almost ten days near Lagodekhi in the northeastern corner of Georgia have been detained by border guards in Dagestan for illegal border crossing.
The four men went hunting on December 28, but only one of them returned, saying that they lost track of each other because of the bad weather.
Representatives of the local municipality in Lagodekhi told journalists that they were notified about the detention of the three, identified as Levan Jalalov and the brothers Avtandil and Davit Samkharadze.
A five day search was carried out by locals along with rescue crews, some dispatched from Tbilisi, and helicopters.
Relatives say they think the three were unable to find their way back due to bad weather and headed north because the weather was better in that direction, without knowing that they had reached the border with Dagestan, a republic which is part of the Russian Federation.
"The Foreign Ministry will engage in the process of negotiations to return the three," head of Lagodekhi municipality Kakha Jamburia told Rustavi 2."