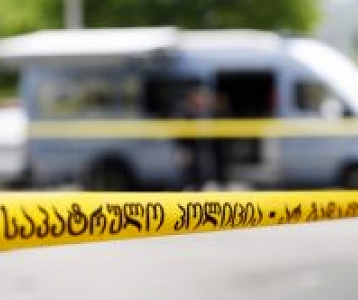 TBILISI, DFWatch–Three people died in a serious car accident on Sunday in Gori, a town 80km west of the capital.
A small Mercedes car and a truck crashed.
The driver of the truck survived and was taken to hospital. But all the occupants of the small car died on the spot: a woman, her child and one more passenger.
The fire brigade had to be called as both vehicles caught fire.
An investigation has been launched under article 276 of the Criminal Code, for violation of traffic safety rules, resulting in the death of two or more people. It may be punished with six to ten years in jail.