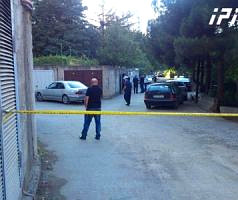 TBILISI, DFWatch–Police in Georgia Monday night arrested a 24-year-old suspected of murdering a car repairman a few hours earlier at in Tbilisi.
The Ministry of Internal Affairs (MIA) informs that a man was arrested for premeditated murder and illegally purchasing, storing and carrying a weapon.
The suspect was arrested in Zestaponi, a town in western Georgia, a few hours after the murder took place in Tbilisi's Vake district following a dispute.
Co-workers told Interpressnews that the murder suspect asked the victim for assistance, who told him to wait for his turn. Instead the customer went and got a gun and killed the repair shop employee, an electrician.
The victim was taken to hospital but his life could not be saved.