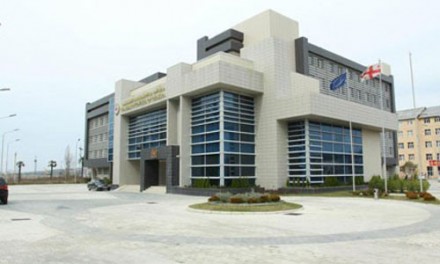 TBILISI, DFWatch–Georgia's State Audit Office (SAO) has asked the court to fine six political parties for bribery, illegal donations and other election violations.
The office asked the court to issue a 4,000 lari fine to Rima Beridze, a majoritarian candidate for Georgian Dream, and a 180,000 lari fine to three individuals who donated money to Alliance of Patriots.
It further recommends that the Prosecutor General's Office should start a probe into a case related to the National Movement member Levan Varshalomidze, as the case is outside of the competence of the audit office.
SAO head Lasha Todria said Friday at a press conference that Rima Beridze, a majoritarian candidate for Georgian Dream, organized free medical examination for 40 teachers, valued at 4,000 laris, and said this was clearly a violation of law. SAO wants the court to issue a fine to the NGO 'Georgian Dream – Healthy Future' also for 4,000 laris for helping to carry out the teachers' medical exams.
The second case concerns UNM's Levan Varshalomidze and his election promise in Batumi city to hand out apartments in the city signing individual contracts with the voters. SAO is asking the Prosecutor General's Office to investigate this case.
The Audit Office asks also to fine the parties Alliance of Patriots and State for People. The former received 183,200 laris of donations from three people, which is a violation of law as one person cannot donate more than 60,000 a year.
The SAO wants to fine the party the same amount – 183,200 laris.
Paata Burchuladze's State for People received an illegal donation from four people in the amount of 19,500 laris. The office claims data from the Revenue Service shows the donors didn't have enough income to make such a donation, and they were unable to explain personally how they could give that amount of money.
"Thus we think that they didn't have the money to donate and we demand that the movement is fined double the amount – 39,000 laris " Tordia said.