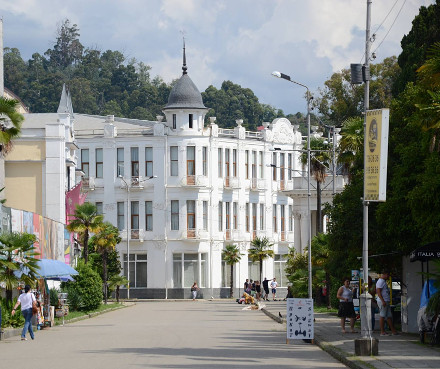 GALI, DFWatch–Abkhazia's de facto authorities have not managed to open a much needed heart clinic in Sokhumi due to the lack of qualified medical staff, a Georgian cardiologist who was involved in the process told DFWatch.
"They were planning to open a cardiology clinic. I can not tell you exactly who was the initiator, but I was directly involved in the process. We were asked to find doctors in Abkhazia and train them in Georgia proper, but it turned out to be mission impossible, as we didn't find qualified staff in Abkhazia," the doctor told DFWatch on condition of anonymity.
"Then we're suggested to prepare ethnic Abkhaz living in Georgian controlled territory, but it didn't materialize itself either. Finally we were offered to go to Sokhumi and change our surnames. I personally enjoyed my professional interest and was eager to agree, but Russia refused to let in Georgian staff, that's why it was disrupted."
According to him, many Abkhazians are going to Georgia proper for medical assistance where they get quite a costly treatment free of charge.
Gali residents have reiterated that opening a good quality clinic, even in Sokhumi, would be a great advantage for them because the medical assistance offered in existing facilities is of extremely low quality.
"My mother got a heart attack a few days ago. Of course, we took her to Gali for first aid, but the doctors said that they could not take responsibility and brought us to the [administrative] border in their vehicle. If there had been a good clinic in Sokhumi, many patients would have opted to seek medical assistance there. Even the Abkhaz themselves prefer to seek treatment in Georgian controlled territory. Affluent people go directly to Russia," a 47-year-old resident of Gali told DFWatch.
According to the Georgian government figures, 1,137 ethnic Abkhaz, including 179 children, received medical assistance in Georgia proper in 2017. The treatment was free of charge and was funded by the state.