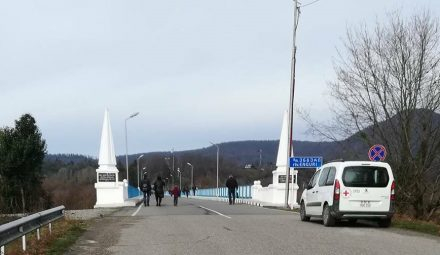 Restrictions on Enguri bridge imposed on June 27 were abolished on Wednesday, the Security Service of the breakaway Abkhazia states.
The restrictions were imposed in the wake of anti-Russian protests in Tbilisi due to "security reasons".
Later the Sokhumi regime partially eased the ban to cross the sole passage to the breakaway republic from Georgia proper, leaving restrictions only to males aged between 18 and 60. However, it was easy to bypass paying bribes of about 50 lari ($16) to de facto customs officers at the checkpoint, locals said to DFWatch.