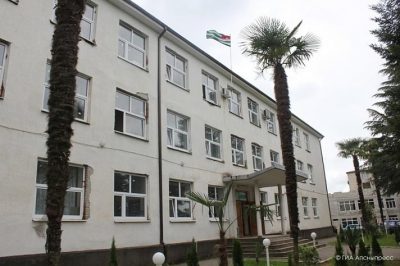 GALI, DFWatch–The deputy head of administration in Gali district has carried out an inspection of the schools in this predominantly Georgian district of breakaway Abkhazia and ordered principals not to let students attend events organized by non-governmental organizations (NGOs).
Immediately before the ban, several school children from Gali attended an exhibition of children's arts in Vienna organized by Georgian diaspora in Austria and the Georgian NGO Kutaisi Youth Center. Also pupils from Georgia proper took part.
Naira Amalia, the deputy head of Gali administration, expressed her discontent with the fact that the event's organizers presented Abkhazia as a territory occupied by Russia. However, she was pleased with overall situation at Gali schools, local teachers told DFWatch.