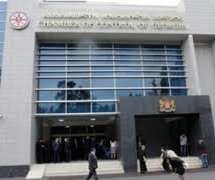 TBILISI, DFWatch–The State Audit Office claims that the United National Movement received more than USD 3 million illegally as a donation during the election campaign in 2012.
The State Audit Office, which earlier was called the Chamber of Control, was granted the authority to track financial transactions of political parties, individuals and companies during the election period in order to reveal violations. But in the 2012 election campaign, the office mainly made legal moves against representatives of the Georgian Dream coalition, including its leader Bidzina Ivanishvili, who was once fined USD 48 million and handed several smaller fines.
Zurab Aznaurashvili, deputy chairman of the audit office's financial monitoring service for political parties, on Thursday said at a briefing that Saakashvili's National Movement received 5 240 880 GEL in 2012 through illegal donations from the state budget.
He explained that in 2012 a social service agency signed a labor contract with 21 827 persons as part of the a government employment program. But instead of working with employment, the tens of thousands of hired people went out and did campaigning work for the UNM.
"It is also determined that the list of those people were staffed by the local government representatives selected from party activists and supporters, who weren't even informed about works that they should have implemented during the program," he said adding that state employment program was used as a front in order to get money from the state budget for the benefit of the party.
The State Audit Office sent documentation of this case to the Prosecutor's Office, which will continue investigating the matter.
UNM member Davit Darchiashvili responded to the Audit Office statement by saying that the employment program was needed in those times in order to bring Georgia out from the swamp it was stuck in.
He said any step taken to employ people was necessary and good, but he thinks that more important things are happening in the country and sending material to the Prosecutor's Office is not alarming at all.