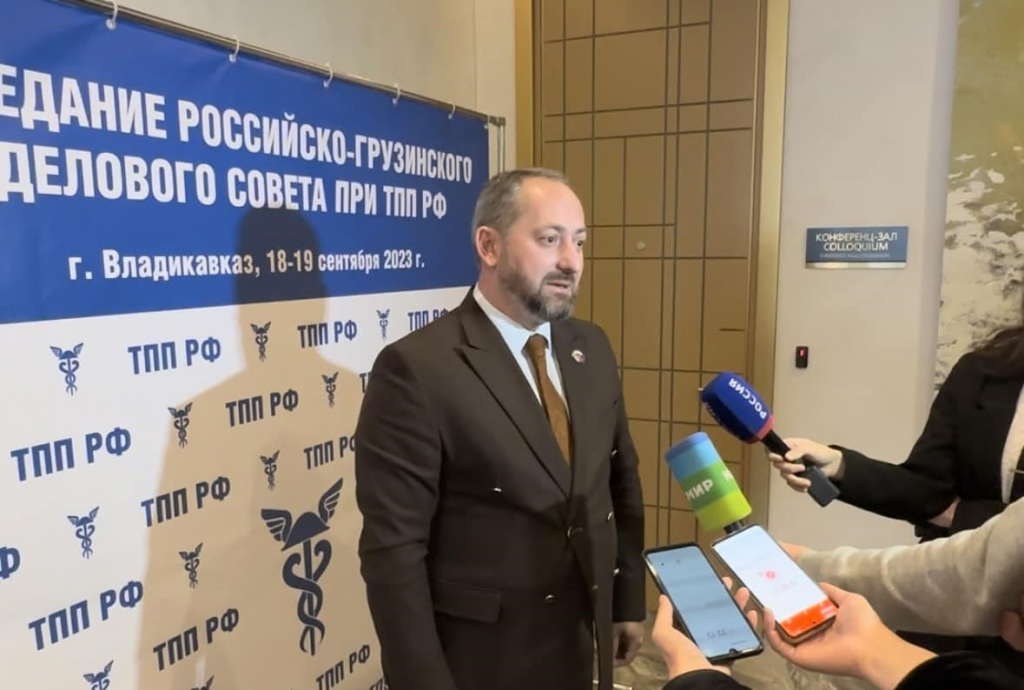 TBILISI, DFWatch – At the meeting of the "Russia-Georgia Business Council" in Vladikavkaz, the capital of Russia's republic of North Ossetia, the issue of opening a road connecting Russia and Georgia through occupied South Ossetia was discussed on Tuesday, according to the information  spread by the news website Sova News based on the telegram channel "Georgian Diaspora in Russia".
The head of the Georgian Diaspora, Davit Tsetskhladze, and businessmen of Georgian origin operating in Russia attended the meeting dedicated "to study all the problems and prospects of logistics between Russia and Georgia, as well as to find ways to solve them".
On the Russian side, Vice President of the Russian Chamber of Commerce and Industry Vladimir Padalko and Chairman of the Business Council Yuri Balashov were present.
Currently, only one highway connects Russia and Georgia, which starts from Vladikavkaz, then passes through the Zemo Larsi border crossing to Stepantsminda, and from there continues to Tbilisi through the Georgian Military Road.