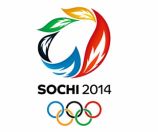 TBILISI, DFWatch–One of the first Olympic torch bearers for the Sochi Olympics will be Ivan Nachaev, who Russia has granted status as hero for his participation in the Russia-Georgia war of August 2008.
According to Russian media, Nachaev is a pilot, whose plane was damaged in the war above South Ossetia. Both of the plane's engines were damaged, but he continued fulfilling his orders and managed to return the plane to base.
Russian media quotes him saying that he feels confident about his new duty at the Winter Olympics.
"Of course I'm nervous, since this is a historical moment in my life and in the life of our country," he said.
President Mikheil Saakashvili on Sunday responded by saying that President Vladimir Putin doesn't miss a chance to harass Georgians.
"I'm sure all of this is done on purpose, just like they will bring the so-called delegations from Abkhazia and so-called South Ossetia there on purpose," he told journalists. "They will take the guests on an excursion to Abkhazia and use the infrastructure of Abkhazia without our permission."
The president says Putin will use the Olympics to 'popularize the idea of Abkhazia and Tskhinvali.'
"I call on everyone to make [their] own decisions. I do not pressure the Olympic Committee. This must be their decision, but except of being the Olympic Committee, they are Georgians, and Georgians must have a correct reaction," he added.
Saakashvili's government was against participating in the Sochi Olympics as a sign of protest; but after the change of government, Ivanishvili decided to participate, and now Georgian athletes are getting ready.
Zurab Abashidze, the PM's special representative for Russian relations, told Interpressnews that the government will try to obtain a full picture about this issue and then make an appropriate decision. No further comments had been made by the government at the time of publication.