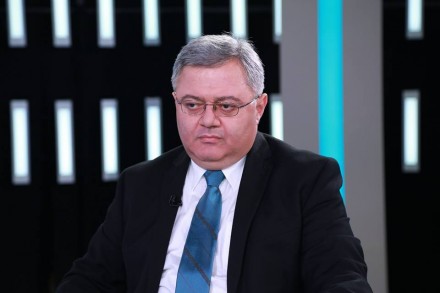 TBILISI, DFWatch–The Republican Party proposes a new pension system based on entitlement earned through work experience.
Appearing on Rustavi 2's election special, spokesperson Davit Usupashvili drew a line between the Republicans and other parties, which offer voters a set monthly over the board increase in pensions payments.
He said the country has to switch to a new system where each person pays into a retirement fund through his or her income tax.
"I as a citizen of Georgia, as a voter, as a son of retired parents, am insulted with the new election campaign, when political parties promise pensioners another 5-10 or 15 laris. This is a shame and we will never be able to provide for socially vulnerable people. This is why the Republican Party believes that it takes time to build long-term state projects. If we don't start long-term projects today, they will never start," he said on Wednesday.
The Republican Party proposes system of accumulative pension, when people take care of their pension as long as they work.
The plan is that part of the 20 percent of the salary which people have to pay, has to be accumulated in a retirement fund.
"This is not additional expense, it is to provide our future. This way we will be provided not only in elderly years but the money will be spent for our country too," he added.
There are 716,287 people on pension today. 1.570 billion was allocated for pensions in the 2016 budget.
The monthly pension payment has been 180 laris since June. Georgian Dream, the governing party, promised to increase pension to 220-230 lari in 2012 before the parliamentary election.