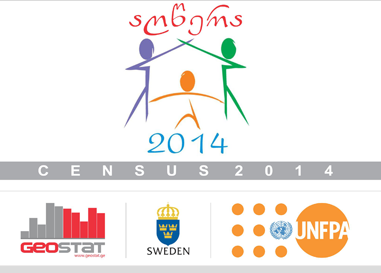 Tbilisi, DFwatch – Population of Georgia declined by 15 percent from 4.372 million in 2002 to 3.714 million in 2014, according to the data released by the National Statistics Office of Georgia (Geostat) on Thursday.
Almost all regions of the country suffered from the population decline, except the capital, Tbilisi, where it rose by 2.5 percent to 1.1 million.
Racha-Lechkhumi-Kvemo Svaneti and Samegrelo-Zemo Svaneti witnessed the most significant decline in population numbers, 37.4 percent and 29 percent, respectively, while Ajara was least affected by the decline – its population shrunk only by 10.6 percent.
Women constitute 52.3 percent of the population.
Population distribution by age is following: 18.6 percent are under 14; 67.1 percent are in the range between 15-64 y/o; 14.3 percent are over 65.
Urban population is 2.123 million, rural – 1,591 million. Decline occurred both in rural (-23.7 percent) and urban (-7.1 percent) populations.
Ethnic composition is following: 87 percent are Georgians; 6 percent – ethnic Azerbaijani; 5 percent – ethnic Armenians; 1 percent- ethnic Russian; and, 0.4 percent ethnic Ossetians.
83 percent are adherents of Orthodox Christianity; 11 percent – Muslims; 3 percent – adherents of Armenian Apostolic Church; 1 percent – Roman Catholics.
According to the Geostat, the Census covered 82 percent (57 000 square kilometers) of the whole area of the country. It could not be carried out in the occupied territories – in the Autonomous Republic of Abkhazia and South Ossetia (total area of 13000 square kilometers).