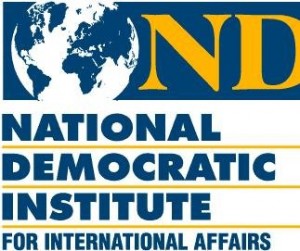 TBILISI, DFWatch–Less than six months before the parliamentary election in Georgia, an opinion poll shows Georgian Dream in the lead with 15 percent and the National Movement second with 13 percent. But 38 percent don't know who they would vote for.
If there were parliamentary elections tomorrow, 6 percent would vote for the Free Democrats, 4 percent the Labor Party, 3 percent Alliance of Patriots and 3 percent for other parties. 12 percent didn't answer, 6 percent would vote for no party at all, according to the poll published by the National Democratic Institute (NDI).
'Which  party is closest to you?', the NDI asked. 29 percent answered none of them, 16 percent said GD Coalition, 15 percent UNM,  9 percent Free Democrats, 5 percent Labor Party, 5 percent Alliance of Patriots.
The rest didn't know, didn't answer or would vote for other parties.
'Which party you would never vote for?' NDI also asked. 25 percent answered they don't know, 20 percent said UNM and 19 percent said GD coalition. However 31 percent think the GD Coalition would win the election if it was held tomorrow, 11 percent said UNM would win, 43 percent didn't know.
NDI asked people if they plan to participate in the parliamentary election on October 8. 61 percent said they haven't decided whether to participate, 34 percent are going, 3 percent don't know and one percent didn't answer.
NDI questioned 3,900 people from February 23 to March 14. The opinion poll was carried out by Caucasus Research Resource Center.