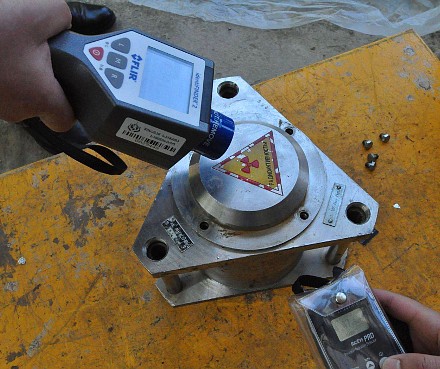 TBILISI, DFWatch–Police in Georgia have arrested six persons for attempting to sell radioactive uranium for USD 200 million.
Savle Motiashvili, an investigator at the State Security Service, said at a briefing on Monday that they have arrested a three Armenian and three Georgian citizens.
In a statement published the same day, the security service says the accused were planning to sell uranium (U-238) in Tbilisi for USD 200 million.
"Law enforcers found a prefabricated container meant for the transportation of U-238. Given the gamma ray emission, the identity of the source and radiological expertise report, the seized substance is dangerous for life and health," the statement reads.
Tbilisi City Court placed the six persons in preliminary detention on Saturday.
An investigation is in progress about illegal handling and selling of nuclear material, a violation of article 230 of the Criminal Code, and punishable with 5 to 10 years in jail.
The security service didn't comment on the origin of the uranium.