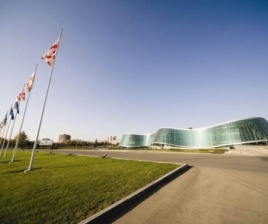 TBILISI, DFWatch–Police in Georgia on Friday warned far-right activists against forming vigilante groups to patrol Tbilisi streets.
Any attempt by Georgian March to set up vigilante groups will be met with a 'strict response', the Ministry of Internal Affairs was quoted as saying by On.ge, a Tbilisi-based news portal.
"Protecting the law and prevention of crime in the country is the prerogative of the law enforcement agencies established by law, and according to the law. Only the authorities have the right to use legitimate force against the perpetrators," a MIA spokeswoman said.
Georgian March, which is notorious for its rallies and aggressive protests against Muslim migrants and the LGBT community, has declared its plan to form vigilante-like groups to patrol the streets in Tbilisi looking for 'suspicious foreigners' and also a desire to establish a new political party.