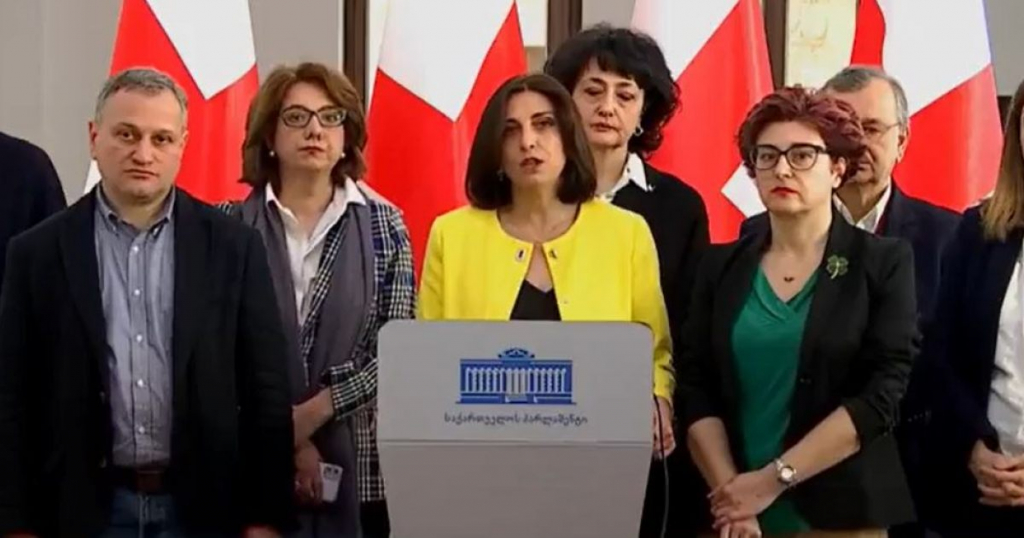 TBILISI, DFWatch – The opposition appeals President Salome Zurabishvili to convene parliament's  extraordinary session for creating special commission to study corruption in the judiciary. Opposition MPs say they have the necessary votes to set up commission.
A total of 50 PMs' votes are needed to create a temporary investigative commission, while the opposition has 56 mandates in the parliament.
"Today we are appealling to the President of Georgia to convene an extraordinary session so that we, within our capabilities and from the high rostrum of the Parliament, can start a transparent investigation into the vices and corruption that exist in the judicial system," opposition MP Tamar Kordzaia said at a briefing Monday.
The parliamentary majority, in turn, says the opposition is trying to discredit the judiciary with this topic.
On April 5, the US State Department applied sanctions against three incumbent and one retired judges for 'involvement in significant corruption' and 'undermining the rule of law'. Sanctioned individuals and their family members are prohibited from entering the United States.