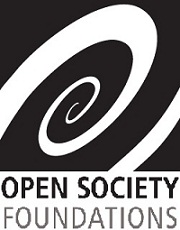 Open Society Foundations criticizes the Hungarian government and accuses it of trying to silence academic freedom by proposing a law against internationally funded NGOs, which will make it 'impossible' for the Central European University in Budapest to operate.
OSF's statement is dated March 29 and was given to DFWatch by Open Society Georgia Foundation.
"In a breach of the freedom and autonomy of higher education institutions in Hungary and around the world, the Hungarian government has proposed amendments to the National Higher Education Law that would make it impossible for Central European University – and possibly other international institutions – to continue operations within the country.
"These changes would endanger the academic freedom vital for CEU's continued operation in Budapest and would strike a blow against the academic freedom that enables all universities to flourish.
"It is time for friends, supporters, and educational and academic communities to defend our institution and the independence of higher education institutions around the globe," the OSGF statement reads.
Budapest's Central European University is a hub of liberal international education in Hungary and in much of Eastern Europe. There are over 300 CEU graduates in Georgia.
Hungary is being ruled by the right-wing prime minister Viktor Urban and his Fidesz party.
Statement by Open Society Foundations:
"With the proposed legislation targeting the Central European University, the Hungarian government has taken a step towards silencing academic freedom at a university that is private and independent, funded by a generous endowment but independent in its academic activities. Any legislative measure that makes it impossible for CEU to operate in Budapest would destroy the fabric of cooperation with Hungarian institutions and the Hungarian public and would damage Hungary's reputation as a center of innovation, academic excellence, and scientific inquiry.
"The government has also threatened to pass a law against internationally funded NGOs, which would further diminish the voices of average Hungarians on education, health and anti-corruption initiatives.
"The victims of this unprecedented crack down on academic independence and civil society will be ordinary Hungarians.
"George Soros started a foundation in Hungary in 1984 and helped the transition to democracy from communism there and across eastern Europe. He established the Central European University in 1991. Today, the Open Society Foundations and the Central European University are separate institutions, sharing a founder and values.
Join the platform #istandwithCEU- https://www.ceu.edu/istandwithceu.