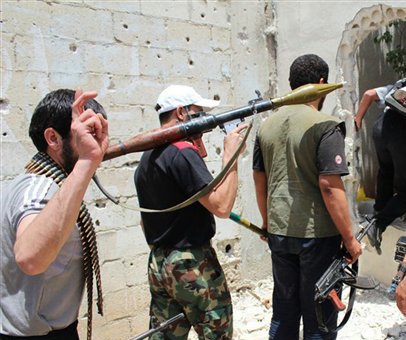 TBILISI, DFWatch–One more Georgian citizen has died in the Syrian war.
Israphil Tsatiashvili, 18, died in Kobani, Syria, fighting for Islamic State. He is the eighth fighter from Pankisi who has died in Syria.
Israphil's brother Zelimkhan, 21, died about a month ago, also in the Syrian war. Both brothers were close to Tarkhan Batirashvili, known as Abu Omar al-Shishani, one of the senior military commanders of the terrorist group ISIS.
Batirashvili, who has served in Georgia's armed forces and fought in Russia-Georgia war in 2008, was recently declared a terrorist by the U.S. Treasury Department.
According to Information Center of Kakheti, a non-governmental organization based near Pankisi, there are about 50 more young people from Pankisi involved in conflict in Syria. Three fighters from Pankisi died in Syria in 2013, while in 2014 five people have died in the war so far.
In February, 2014, Kist field commander Ruslan Machalikashvili, 36, from the village Duisi died. In September the same year, Beso Kushtanashvili, 18, was killed. He was from Omalo, another Pankisi village. In October, Guram Gumashvili, 22, from Duisi was killed in the Syrian war.
The government recently declared that Georgia citizens who are involved in terrorist organizations outside the country will be punished, but it is so far unclear what exactly the punishment for such actions will be.
The decision was made because Georgians from Pankisi are travelling to Syria at a growing rate, and the initiative was also influenced by the naming of Batirashvili (alias al-Shishani) as a global terrorist.
Irakli Sesiashvili, head of parliament's defense and security committee, said work hasn't started yet on writing a draft for the new law, but said that anyone who goes to fight for a terrorist organization in another country will be punished.
Georgian legislation already prescribes punishment for terrorism: in the law on combating terrorism and section 323 in the criminal code say participation in terrorism may be punished with jail from 15 to 20 years or up to life imprisonment.