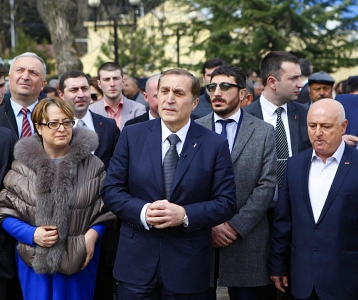 Tbilisi, DFWatch – Political party New Rights left a coalition led by operatic bass Paata Burchuladze after it suffered sound defeat in the parliamentary elections in October.
Mamuka Katsitadze, lead figure at the New Rights, said the coalition was intended solely for the parliamentary elections.
"After elections finished, the coalition finished as well," Mamuka Katsitadze said to the First Channel.
Paata Burchuladze established his political movement State for People in May. Since then several political groups aligned with his party, including groups formed by United National Movement dissenters, Girchi and Akhali Sakartvelo (New Georgia). Nevertheless, State for People couldn't manage to pass electoral threshold of 5 percent needed to qualify for parliament seats.
Paata Burchuladze kicked out Girchi from his coalition just before the elections.