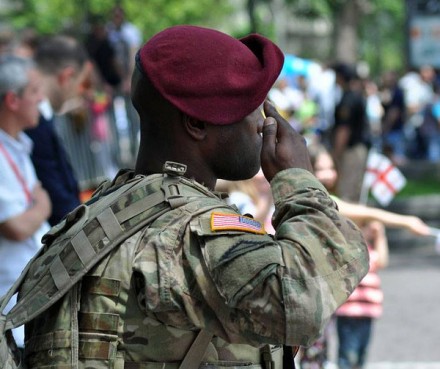 TBILISI, DFWatch–The Georgian army on Thursday has begun two weeks of military exercises with the NATO at the Vaziani military base, in Tbilisi eastern outskirts.
The Joint Training and Evaluation Centre will host the exercise, which involves around 350 personnel from the thirteen member states of the Alliance and troops from Georgian Armed Forces.
James Appathurai, a NATO's Special Representative for the Caucasus and Central Asia, welcomed the start of the exercise and emphasized that this is another milestone in the long-standing, deep cooperation between NATO and Georgia.
"For NATO, this reflects the Alliance's commitment to help project stability, share knowledge and expertise and train our forces together," Appathurai said.
The exercise is testing the interoperability of Georgian, Allied and Partner Forces, as well as Georgian command and control capabilities. It is also testing the ability to adopt a comprehensive approach to crisis response, involving civil-military cooperation with international organizations and NGOs.
NATO-Georgian Exercise 2016 is implementing under the Substantial NATO-Georgia Package (SNGP) framework – a series of 13 defence capacity building measures agreed between Georgia and NATO at the Wales Summit in 2014.
Despite Russia's concern this would be the third major international military exercise in Georgia this year, following the "Noble Partner 2016" exercise involving US, UK and Georgian forces in May and "Agile Spirit 2016" in September.
In May Russia's Foreign Ministry released a statement saying the Kremlin considers joint military exercises by the US, UK and Georgia to be a highly provocative step that could destabilize the security situation in the Caucasus region.