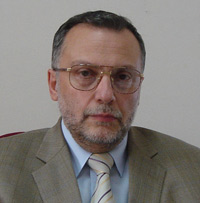 During the reforming of post-revolutionary Georgia's economy, significant experience has been accumulated in this field, both positive and negative.
A plethora of myths about post-revolutionary Georgia have been created. The most accepted myths about Georgia's economy need to be debunked.
Myth 1: "Georgia—A Country of Neo-Liberal Reforms"
Georgia received this status thanks to the enumerated successes in reforming its economy. Adoption of a Labor Code which limits employees' rights and expands those of employers', should be pointed out along with downsizing of government employees, reduction of the tax burden and simplification of procedures for obtaining licenses and various types of permits necessary for starting up a business. Such reforms were called neo-liberal reforms; it was emphasized that such reforms contribute to making the country more attractive for investment.
Thanks to these reforms Doing Business, which is prepared by the International Financial Corporation (IFC) and the World Bank, Georgia moved from 112th place to 37th place in 2006; to 18th place in 2007; and to 12th place in 2010. Of course, the Government of the country advertises this achievement in every way possible. The actual situation is not as cheerful as the results of the rating may give the impression of.
After the "Rose Revolution" there were many cases of infringement of property rights in Georgia, especially those of Georgian entrepreneurs—private owners "voluntarily" gave up the rights to their property due to pressure from the law enforcement ministries, or private buildings and facilities were demolished without a court ruling. In many cases (but not always) the Government is cautious with regard to foreign investors as they have capabilities to attract attention to their problems from outside of Georgia's borders. Also taking into account the absence of a judicial power independent from the political elite of and gross interference by the Government in private business and in general the violations of human rights, it can be confidently confirmed that the Government does not hold back from applying certain Neo-Bolshevik methods in the economy.
With this "explosive mixture" of Neo-Liberal rhetoric and the Neo-Bolshevik essence of the economic reforms, the above mentioned Doing Business rating strongly overestimates Georgian reality.
In our opinion, any rating must be read with caution, as the results of the rating very much depends on the methodology, on which stakeholders are interviewed in order to obtain a qualitative assessment of an event. This can be easily proven if for comparison we refer to the data of the Global Competitiveness Report 2010-2011 rating prepared by World Economic Forum. According to this rating the situation in Georgia is far from perfect: in its overall rating Georgia lands at 93rd place, concerning ownership rights it ranks at 116th place, when it comes to independent judicial power it is on the 104th place and in terms of effectiveness of anti-monopoly policy Georgia ranks at 135th place.
What gives a more adequate view of the economic condition in the country is not various ratings, but statistical information, which confirms that Georgia's citizens are in quite a difficult situation,—even by official data, 20% of Georgia's population are living below the poverty level, 60% below the median consumption (i.e. consumption of an "average" household) level. According to experts' evaluation, 86% of the population are experiencing serious social difficulties.
Myth 2: "Georgia—A Country Free of Corruption"
After a widespread combat against corruption immediately after the "Rose Revolution," which lead to success in the budgetary sphere, electricity sector and patrol police,—there emerged a myth, not without the Government's participation, that the country has become completely free of corruption.
It is true that widespread petty corruption has been minimized. But the situation with regard to the elite corruption, which transformed from simple bribing into more complex forms, is far more complicated. However strange it might seem, active combating against corruption contributed to this. Specifically, when former high officials and their relatives, who were suspected of corruption, paid a "ransom" (or "price of liberty") for their freedom, those payments did not go solely to the national budget. Actually extrabudgetary accounts were established at the law enforcement bodies (State Prosecutor's Office, Ministry of Internal Affairs, and Ministry of Defense) immediately after the "Rose Revolution" and a part of the payments were channeled to those accounts. As no one exercised monitoring over those accounts it is not known how much money was accumulated and how these funds were spent.
It is obvious that such measures as collection of ransom in return for the person's freedom, have only a one-time effect. In the best case it can be used again, but with less results. Thus, the businessmen were then forced to make contributions to those accounts. Only after this the IMF requested the Government of Georgia to abolish such funds. The Government of Georgia agreed to abolish such accounts but not immediately.
The practice of "voluntary contributions" by businesses at the request of the Government is a characteristic component of post-revolutionary corruption schemes.
De-privatization process, or review of results of the privatization and repeated privatization,—started in Georgia after the Revolution. The law enforcement ministries made owners of privatized enterprises by using intimidation to "voluntarily" give up their property the Government.
As for the privatization, this process might be characterized as non-transparent, which provides fertile soil for corruption.
Myth 3: "Georgia—A Country with a European Orientation"
Georgia was not hiding its pro-Western orientation even before the "Rose Revolution," but this became more obvious in the post-revolution period. Aspiration to NATO was especially emphasized. The ambition to join the EU was not hidden either.
Brussels has made significant steps towards establishing and deepening cooperation with some post-Soviet countries, including Georgia. Thus, Georgia has been closely cooperating with the EU under the European Neighborhood Policy since 2004, under Black Sea Synergy—since 2007 and within the framework of Eastern Partnership—since 2009.
Officially Georgia actively promotes its European orientation but when it comes to making actual steps the decisions of the Government are inadequate, to say the least.
Thus, after the Russian-Georgian armed conflict of August 2008, already on September 1, 2008 Extraordinary European Council held a meeting in support of Georgia and Georgia was offered the Deep and Comprehensive Free Trade Agreement (DCFTA) for free trade regime with EC provided that Georgia meets certain conditions necessary for uniting the economic areas. Specifically, Brussels requested from Tbilisi to adopt a European type anti-monopoly legislation (anti-monopoly regulations were abolished after the "Rose Revolution") and food safety legislation, which was suspended after the Revolution, and to amend the Labor Code so that the rights of employees are protected. Though Tbilisi welcomed this suggestion from Brussels, after several days the Government of Georgia signed a Memorandum with IMF committing itself to not undertake these institutional reforms in the near future. It is well-known that the IMF mainly focuses on maintaining macroeconomic stability and the World Bank deals with institutional reforms. Thus, we can infer that a respective clause in the Memorandum was initiated by the Government of Georgia, not the IMF.
Only in 2011 the Food Safety Regulations became effective again, and discussions regarding preparation of draft anti-monopoly law have just started. Discussions about amendments to the Labor Code have not started yet.
At the same time the Government of Georgia has become more and more "fascinated" not by the West, but by the East. First of all, the Government of Georgia is attracted to Singapore's experience, as well as that of Dubai and Hong Kong. According to President Saakashvili, Georgia's economy must be developed by using the Singapore model. "The European track" is at best mentioned in passing reference such as "Georgia must become Switzerland with Singapore elements." Besides, significant differences among the economic models as well as institutional arrangements of these countries are completely ignored, to say nothing about the fact that Singapore's model is unlikely to be useful for Georgia and actually that such developed countries do not combine well with the declared European choice. The Government of Georgia further moves the country away from the EU, and generally from the European types of economy, by taking the path of "Singaporization."
To gamble on following Singapore's example, a country which has a government with authoritarian features, the Government of Georgia underlines the neo-liberal character of its economy and almost importantly, the absence of such regulations which Brussels requires from Tbilisi for introducing a free trade regime. Such views regarding Singapore's economy are far from reality, as this country has fully operating food safety institutions as well as anti-monopoly regulations.
It must be noted that the President of Georgia's interest in so-called "Singaporization" of the economy (and of the whole country) is shared by the President of Belorussia.
Some positive expectations are connected with the Joint Declaration of the Warsaw Eastern Partnership Summit (September 29-30, 2011), according to which the EU could start talks with Georgia on DCFTA by the end of 2011, "provided sufficient progress has been made in fulfilling a number of remaining key recommendations."
Dr. Vladimer Papava is a Senior Fellow at the Georgian Foundation for Strategic and International Studies. He was Minister of Economy of the Republic of Georgia 1994-2000, and a Member of  Parliament 2004-2008. E-mail:
papavavladimer@gfsis.org
. His main books are: The Central Caucasus: Problems of Geopolitical Economy (New York, 2008), Necroeconomics: The Political Economy of Post-Communist Capitalism (New York, 2005), Splendours and Miseries of the IMF in Post-Com mu nist Georgia (Laredo TX, 2003) and Financial Globalization and Post-Communist Georgia (New York, 2003).