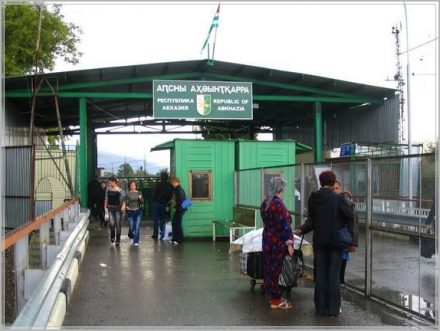 TBILISI, DFWatch–After seven years of delay, Russia has finally inked an agreement with the Swiss company SGS to carry out monitoring of goods passing through the border with Georgia.
SGS will carry out customs monitoring and administrative procedures according to a deal reached between Georgia and Russia in 2011. The Swiss-mediated deal was a condition set by Georgia for supporting Russia's entry into the World Trade Organization.
The agreement foresaw the creation of three trade corridors, two of them through the breakaway republics of Abkhazia and South Ossetia. SGS will monitor the flow of goods and commodities in these corridors.
Georgia signed a contract with SGS on December 19, 2017 in Bern. Russia has repeatedly refused to sign the document, but on 18 May, the Russian Foreign Ministry published a statement confirming that Moscow has signed it.
One corridor starts at Sochi, then passes through Abkhazia and ends in Zugdidi. The second corridor starts at the village of Narman in North Ossetia, then runs through South Ossetia and ends in Gori. The third corridor will be at Upper Lars customs.
According to the agreement, the border inspectors will have the right to count the cargo and Tbilisi will receive information about the type and number of goods which are passing through the occupied territories that are currently outside of Georgian authorities' control. The process includes a system of information sharing and a system of international supervision. The information gathered will specifically consist of who the importer of a certain shipment is, who the receiver is, the sending country, the destination country, the entrance and exit terminals, weight, and the numbers of containers.
It's still unknown when the Swiss inspectors will begin their activities and, in particular, exactly where they will monitor goods. This issues will be discussed on May 24 in Prague, when Georgian envoy Zurab Abashidze meets with Russia's Deputy Foreign Minister Grigory Karasin.