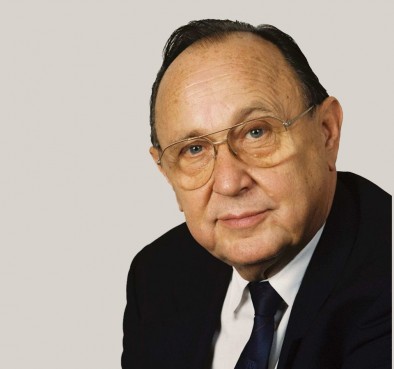 As Georgia made its first toddler steps in the community of free nations in 1992, Germany was there to help in a period of dramatic institutional, economic, diplomatic, and political transition. And the face of Germany for the world was none other than the patriarch of diplomacy, Hans-Dietrich Genscher, who served Europe as much as his country for eighteen years.
For nearly one generation, Mr. Genscher expressed a tradition of German diplomacy that identified German interests with Europe's interests. No doubt, he will be missed. He represented a man who favored conflict management through negotiation, cooperation, dialogue, and consensus building. He had a vision of a unified Germany, in a unified Europe. And he played a part in laying its foundations.
In 1992, Genscher was the first foreign minister of a European state to visit Tbilisi and Germany the first state to open an embassy. Eduard Shevardnadze and Hans-Dietrich Genscher had been working shoulder-to-shoulder for the reunification of Germany, and Europe. Their friendship was built on history, but the connection between nations is very often founded on the warmth between people who perhaps know they are making history, or they simply act with principles and integrity.
Two years ago, I had the pleasure to meet again Minister Genscher in Tbilisi, for what proved to be a farewell meeting – the funeral of Eduard Shevardnadze. I was proud and honored to have met him and my thoughts go to his family that will miss Hans-Dietrich Genscher rather than the patriarch of diplomacy. On German and European diplomacy he has very much left his mark. And Georgia will remember him with appreciation.
May he rest in peace!