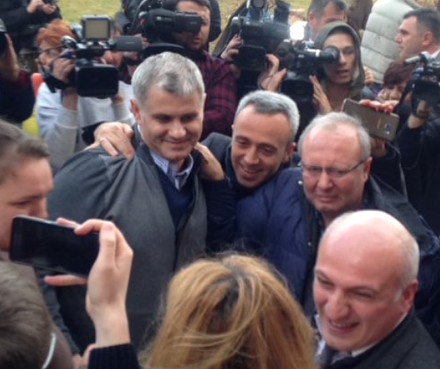 TBILISI, DFWatch–The manager of a private school linked to the exiled Turkish preacher Fethullah Gülen was included in the state protection program, his lawyer confirmed Thursday.
Mustafa Emre Cabuk, quality manager at Demirel College, was released on bail on February 19 after having spent almost nine months in detention in what appeared to be a case of pressure exerted by Turkey on Georgian authorities to crack down on institutions associated with Gülen.
February 23, the school official appealed to the Prosecutor's Office to be included in the state protection program, and on Thursday his lawyer Soso Baratashviili told news agencies that the request has been granted, without offering further details.
Cabuk and his lawyers have asserted many times that the school manager has been threatened and might be kidnapped or even assassinated by orders of Turkish authorities.