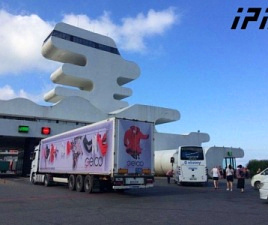 TBILISI, DFWatch–Georgia's foreign trade turnover increased by 22 percent in the first ten months of 2016, but against a background of increased import and reduced export.
The trade turnover amounted to USD 9,950 million, according to preliminary figures published by Georgia's National Statistics Office, also known as GeoStat, on Monday.
Export was USD 1,701 million, which is seven percent less than in the same period last year. Import was USD 8,249 million. This is 31 percent more than last year.
Georgia had a negative trade balance of USD 6,548 million in the period from January through October, which 66 percent of the whole trade turnover.
GeoStat notes that in this period, Georgia imported medicines as part of a program to eliminate hepatitis C. If these figures are left out of the calculation, the amount of import was USD 5,851 million; 2 percent less than the same period last year.
Precise data will be published on November 21.