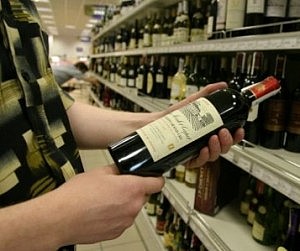 TBILISI, DFWatch–Georgia's wine export was reduced by 58 percent in the first four months of 2015, compared to the same period last year. The reason is less sales to Russia (-76 percent) and Ukraine (-57 percent).
From January through April, Georgia exported wine to 26 states in the amount of 7,978,749 bottles, which in total were worth USD 23,411,218, according to the National Wine Agency.
Looking at each month separately, the export almost doubled in April compared to January; from 1,343,018 to 2,878,565 bottles.
Even though the export of wine to Russia went down, it was still the number one country to where wine is being exported. Next on the list are Kazakhstan, Ukraine, Poland and China.
According to the most recent data from the National Statistics Department, GeoStat, Georgia's export was reduced by 28 percent in the first three months of 2015, compared to the previous year.
Russia is in fourth place among Georgia's top partner countries with 7.5 percent of the whole export. Ukraine is sixth with 5.7 percent of export.
Georgia stopped exporting wine to Russia in 2006, when Russia introduced an embargo. Export resumed in 2012, when the new Georgian government began informal talks with Russia about trade and other economic issues.
The export of wine grew significantly after Russia lifted the embargo, and last year almost two thirds of all Georgian wine export went to Russia.