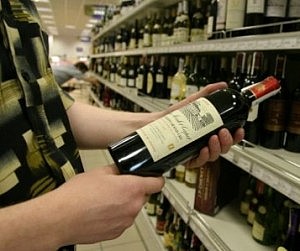 TBILISI, DFWatch–The export of Georgian wine went down by 39 percent in 2015 compared to the previous year.
Georgia exported more than 36 million bottles (0.75l) of wine to 46 countries, worth more than USD 98.1 million, according to a report published on Tuesday by the National Wine Agency.
A drastic drop in export of wine to the two most important target countries – Russia (51% down) and Ukraine (56% down) – is explained by the wine agency as due to economic difficulties in the region, particularly in those two countries.
The total amount of wine export in 2015 was less than in 2014 and 2013, but the wine agency writes that success in those years came after Russia lifted an embargo on Georgian wines imposed in 2006.
In the beginning of 2015, the export of wine to China increased by 122 percent. Relations between Georgia and China have been reinforced over the year. Chinese investors express more interest in the Georgian market, while in November, the parties launched negotiation on a free trade agreement.
During all of 2015, Georgia exported 2.6 million bottles of wine to China.
There was significant growth in export to EU countries as well. To Estonia, a 54 percent increase (506,124 bottles), Netherlands – 58 percent growth (51,432 bottles), France – 190 percent growth (37,956) and Denmark – 100 percent growth (34,840 bottles).
31 percent more wine was exported to the United States, with total number of bottles 248,075, and to Canada 48 percent more (157, 836 bottles).
The top export countries were: Russia with more than 18.3 million, Kazakhstan – more than 5.1 million, Ukraine – more than 3.4 million, China – more than 2.6 million and Poland – more than 1.6 million bottles.
In 2012, Georgia exported about 23.3 million bottles; in 2011 – 19.0 million; in 2010 – 14.8 million bottles, in 2009 – 10.9 million bottles and in 2008 – 12.2 million bottles.