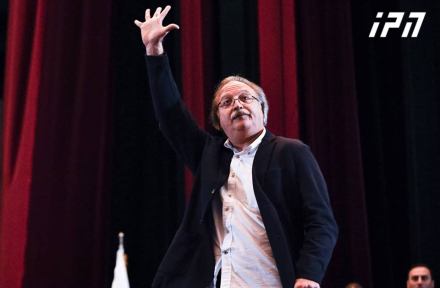 TBILISI, DFWatch–After suffering a crushing defeat in the runoff election for president, the leaders of the UNM-led United Opposition have decided to reject the results and launch protest rallies similar to those in 2003, which culminated in the Rose Revolution.
Grigol Vashadze, the UO candidate for president, and Mikheil Saakashvili, Georgia's exiled ex-president, have called upon their supporters to fill up Tbilisi's central Rustaveli Avenue on Sunday afternoon and demand snap parliamentary elections.
"Georgia does not have a president[…] We do not recognize the election results […] we demand a parliamentary election," Grigol Vashadze said in front of a large audience of supporters in the Tbilisi philharmonic Thursday evening.
"We did not have presidential elections in Georgia. We had a criminal farce organized by the government under criminal terror. That's why we do not recognize these elections and don't accept its results," he said.
The United Opposition now demands snap parliamentary elections and plans to hold a large peaceful rally on Rustaveli Avenue on Sunday.
"We do not recognize the results. We openly support Gia (Grigol) Vashadze and [demand] early, extraordinary parliamentary elections," ex-president Mikheil Saakashvili said in a video appeal via Skype.
Grigol Vashadze received over 780,000 votes, 40.48%, in the runoff, which is almost 20% below the number of votes received by Salome Zurabishvili, the nominally independent candidate who was supported by the ruling party, Georgian Dream. Independent observers have registered a number of violations during and prior to the election, including bribing of voters, intimidation and in a few instances open violence.