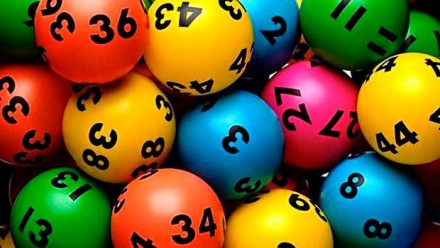 A new company will get the license to organize the Georgia national lottery. The Ministry of Finance has announced a tender to award the license and will accept offers until December 12.
According to the tender documentation, the winning company, foreign or Georgian, should meet the following criteria:
Should have experience in organizing a lottery and its income from this business for the past five years should be not less than 350 million lari (about $US152.8 million).
Pay to the central budget not less than 5 million lari (about $US 2.18 million) once it gets the license.
According to the amendment to the law on "Organizing Lottery, Gambling and Gainful Games" on June 8, 2016, the Georgian government, based on data compiled by a neutral party, can decide the license fee and taxes to be paid. The new license holder will be required to pay 8 percent of lottery ticket receipts every quarter.
The neutral party is the Georgian branch of PricewaterhouseCoopers Central Asia offices. The Ministry of Finance conducted a simplified procurement and hired PricewaterhouseCoopers for $US74,340. The company studied the Georgian lottery market for two months and presented their study to the Ministry in early September.
Ifact.ge asked the Ministry of Finance why they chose PricewaterhouseCoopers using a simplified procurement. The Ministry replied:
"Since this issue has big importance for the state and society, we wanted to finish the research process quickly. PricewaterhouseCoopers has already done studies on the lottery industry in Georgia, so we decided to order this particular research from the same company."
According to the new tender document based on the PricewaterhouseCoopers study, the Ministry is allowed to name the candidate companies during the procurement process. But other details should be kept confidential.
According to a contract signed in 2010 and amended in 2011, current lottery organizer LLC Georgian Lottery Company should have paid over 15 years to the central budget total of 1.5 billion lari (about $US652 million at today's currency exchange rate).
A holding company for Georgian Lottery Company was registered in the British Virgin Islands (BVI) in 2009. The sole shareholder for Lexor Capital was Dimitri Chikovani, whose brother-in-law Davit Kezerashvili was a powerful minister under former President Mikheil Saakashvili and is currently a fugitive from Georgian justice in England.
Facing massive losses from the start, Lexor Capital was allowed to hand over 70 percent of the shares to the Ministry of Economy — along with a fast-growing debt that had reached at least 30 million lari (about $US13 million at today's rates) — in August, 2011.
Georgian Lottery Company's current debt is over 216 million lari (about $US 93.9 million). The Ministry of Finance says there is no discussion about canceling this debt, according to a letter received from the Ministry.
 The article was previously published on ifact.ge