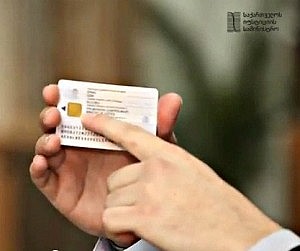 TBILISI, DFWatch–Georgia is bringing in stricter rules for acquiring permanent residency, in order to stem the tide of irregular immigration, Prime Minister Giorgi Kvirikashvili has said.
According to the amendments submitted by the government, foreign nationals must have lived at least 10 years in the country in order to obtain a permanent residency permit, instead of the current six years.
At the same time, the duration of temporary residency permits will be increased from six to 12 years. However, a foreign national must justify his or her motivation for staying in the country after the first six years, otherwise it's necessary to apply for another temporary residency for 6 more years.
The reason for the amendment is that some foreign nationals are taking advantage of the current regulations, Prime Minister Giorgi Kvirikashvili said on Thursday.
"These amendments will prevent and eliminate dishonest usage of the regulations," Kvirikashvili said.
The Ministry of Economy and Sustainable Development currently considers lifting a USD 15,000 threshold for investors to obtain temporary residency permit, he added, stopping short of specifying what new threshold will be.
"I want to emphasize that Georgia will remain an open [country] for tourism and investment. […] But that does not mean that people can use dirty tricks to bypass the law. I think [the amendments] are necessary to attract qualified investors, and to safeguard the country's safety and security," Kvirikashvili said.