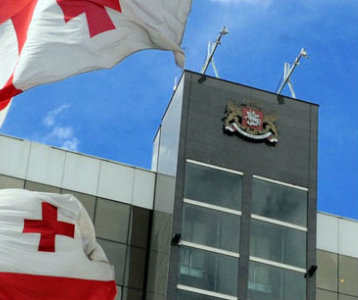 TBILISI, DFWatch–The Georgian Ministry of Defense (MoD) has carried out its biggest layoff ever, as more than two thousands employees were dismissed on Monday.
Both military and civilian personnel were affected by the mass layoff.
The ministry explained the firings as part of an 'optimization process' to comply with NATO standards which is in the process of being wrapped up, resulting in 2,250 employees leaving their position, which will save 32 million lari (USD 12 million) of public funds, according to a MoD press office statement.
The ministry said most of the terminated workers served in the civilian sector, but 217 officers and 123 sergeants from the armed forces were also forced to leave their positions.
"The goal of the reform… is to build NATO-compatible armed forces, which will be carried out through administrative costs savings, reducing bureaucracy, eliminating duplicated functions and dysfunctional staff," the MoD statement reads.
Last year, Prime Minister Giorgi Kvirikashvili asked cabinet members to save state funds in order to improve the economic situation in the country.